.Trad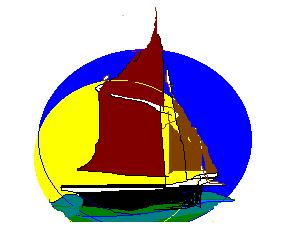 Boat
Motor Boats & Classic Engines.

---

Classic motor boats, early engines both inboard and outboard. Here you will find something useful on each topic (and an in depth survey of Fairey power cruisers) We will be happy to include your association, interest group or specialised collection. (No charge of course). There are also links to specialised UK sites and overseas sites, particularly in America which will be very useful to researchers. E-mail us at tradboat@btinternet.com
---

Index to to topics on our site The Classic Motor Boat Association of Great Britain

Links - more about these at the foot of the page
The Antique Outboard Motor Club Inc. A great US outboard site
Classic Australian Powerboats. Classic powerboats and restorations
Slipper Launch Collection A UK site featuring over 200 "slippers"
Speedboat Classics A US site interesting to Chris Craft researchers
Woodies on the Web. A US site featuring classic wooden powerboats
---
.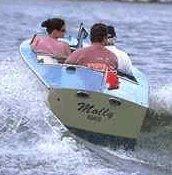 The Classic Motor Boat Association of Great Britain Web site: www.cmba-uk.com
Membership of CMBA is open to everyone who loves old motor boats, and a wealth of technical knowledge is available through CMBA members - the Association already has a over a two hundred and fifty
Activities include rallies, stands at Classic shows and a quarterly magazine

.
---
Tel: 01983 5244101 Email: Info@classicboatmuseum.org Web: http://www.classicboatmuseum.org/

A splendid group of sportsboats amongst them Lady Docker's Chris Craft Silver Arrow and some serious machinery including a rare Healey and early hydroplanes. Outboard motors included. (Museum also has a collection of sailing boats including Brabazon's extraordinary "windmill" Redwing" Ed.)


The museum was moving into this location during 2016 and may not yet have moved all its exhibits. Check before traveling. Note - the Museum is a short walk rom the Ferry terminal

---

.

Fairey Owners Club
Contacts:

Richard & Anne Gough 22 Parthenia Road London SW6 4DE Tel: 0207 736 1806 Website: www.faireyownersclub.co.uk


This friendly club welcomes new members. Members own a variety of Fairey powerboats and other types too. The club was formed in 1986 and has some 280 members from all over Europe with hopefully some in the Maldives soon! FOC runs 2 - 3 rallies each year (see calendar below), usually in the Solent area, and holds its annual dinner dance near Oxford so that Northern members can meet with others from the South. FOC has the an archive collection (10 volumes and plenty of original film) and a yearly Club Magazine. Annual subscription: £30.00.

(A list of powerboats built by Fairey Marine is set out further down the page. Ed)



Power craft built by Fairey Marine
The list of classic fast cruisers built by Fairey Marine is set out in the table which follows. All were hot moulded wooden construction, baked in an autoclave, except those marked grp. The details were supplied by Tony Hamilton-Hunt who is actively developing his expanding Fairey archive. Tony came into our offices recently and provided the pictures shown below as an aid to recognition. He is as always glad to hear from anyone who might be able to add to the Fairey archive (or provide material for the Newsletter which he edits)
Contact him at: tonyh-h@tiscali.co.uk
Telephone/fax: 01252 513857.

(Click on the thumbnails (except Huntress23 and Superswordsman) to enlarge.
Press the BACK button to return here).

Hunt 18' (grp) - Only 12 were built after which the moulds were sold
Huntress 23' - 241 built (of which 88 hulls were supplied to Dell Quay as the basis for the Dell Quay Ranger). Many were sold by Fairey in "kit" form - hulls only or hulls with superstructure for fitting out by the owner. Introduced 1959 the last boat was completed on 22/10/1980.
Huntsman 28' - 119 built. Like the Huntress the Huntsman was based on Raymond Hunt's design later modified by Alan Burnard. The boats were introduced in 1960/61 and ceased production in '72/73
Huntsman 31' - 32 built initially
The first Huntsman 31 was delivered in April 1968 and the last in '71/72
Swordsman 33'/38'/42'
Our picture is of a Swordsman 33'
The Swordsman was introduced in 1964 and continued until 1974
Super Swordsman 33' - 60 built. The Superswordsman was based on the Swordsman and underwent considerable development. Our picture is of a Superswordsman type.
Spearfish (grp) Mk1 & Mk2 - 74 built
Introduced in August 1969
Spear (grp) (The military version of the Spearfish but built with a wheelhouse) - 64 built
Fantôme (note correct spelling, not Phantom) grp - 36 built
Introduced in 1973, No 6 went to the London Boat Show in 1974 where it won the "Boat of the Show" award for that year.
Amira 52' - 2 built to special order. Both boats now in Spain
---
The Kelvin Register
Contact: K D Whittle
1 Sytch Lane
Waters Upton
Shropshire TF6 6NT
Tel: 01952 541880
Fax: 01952 541844
A club for those interested in all sorts of Kelvin engines including those used in narrowboats and fishing boats. Currently about 185 members (including members of the Bergius Kelvin family), six 32 page magazines each year. Technical advice and company histories etc. Membership costs £21.00 annually

Email: vintagemarine@netscapeonline.co.uk
---
The Riva Society of Great Britain
The Courtyard
PO Box 2
Pickering
YO18 7GZ
Email: info@rivagb.com
Web: www.rivagb.com
The recently (October 2002) founded Riva Society of Great Britain is a club for enthusiasts of Classic Riva boats.
---
The Russell Newbery Register
Contact at Website: http://www.russellnewbery.co.uk
The firm was started by Frank Russell and Albert Newbery. This is the largest single engine club in the country with over 200 members. Technical advice and newsletters are available. Costs: £10.00 annually. The club can also advise on the rare Sirron engines and on National engines.
---
.si

The Silver Motor Yacht Association

Contact: Chris Jardine
1 Hylands Mews
Epsom
Surrey KT18 7JX
England
Tel: +44 (0) 1372 726988
Fax: +44 (0) 8700 567561
Email: smya@cjay.co.uk
Web:
www.silvermya.demon.co.uk
The Silver Motor Yacht Association is for owners and enthusiasts of the motor yachts built by James A Silver Ltd., of Rosneath in Dumbartonshire, Scotland - a yard that was founded by James Silver in 1910. The Association now has over 100 members many in the UK and also in Europe. Membership is growing world wide, thanks to the internet. The Association welcomes owners and Silver enthusiasts from everywhere - many members are ex-owners or their parents owned Silvers, and also runs a Register. Membership is only £12.00 a year to cover the cost of the quarterly news letter. For more information visit their web site.
---

The Vintage Marine Engine Club
Contact: Kevin Whittle
1 Sytch Lane
Waters Upton
Shropshire TF6 6NT
Tel: 01952 541880
Fax: 01952 541844

Email: vintagemarine@netscapeonline.co.uk
Currently about 85 members. Six magazines each year containing histories and technical advice. Owners are mostly narrowboat owners. Costs £22.00 annually.
---
Links
---
The Antique Outboard Club Inc
An American club with branches (chapters) all over the US. A very useful site with a models/years section and a gallery of antique outboard photographs. You might want to turn to this site if you are researching an American engine. The club also welcomes UK members.

Web site at: www.aomci.org/aomc.htm Email: links@aomci.org


---
Classic Australian Wooden Powerboats
A very nice Australian site featuring a number of boats not much seen in Northern Europe. Pictures, news of restorations - a pleasant site to browse in.
Visit the site at: http://users.bigpond.com/nh35-stormy/
---
The Slipper Launch Collection
This is our link to Brian Thompson's excellent UK slipper launch site, its fine collection of photographs and directory of individual boats. Brian tells us that he had over 200 already catalogued by August 2000 and I'm sure he will be glad to hear from other launch owners. In due course he intends to publish a book providing the history of slipper stern launches. Ed.

Visit the site at at: www.slipperlaunch.com Email: webo@slipperlaunch.com

---
Speedboat Classics
An interesting American site which includes bio of Chris Smith of Chris Craft fame, and its gallery of Chris Craft photographs, its bio of Gar Wood and more classic racing photographs amongst them an awe inspiring pic of Miss America and a nice one for model makers of Miss England. Some wartime shots too, altogether a good site to visit.
Visit the site at www.speedboatclassics.com
---
Woodies on the Web
An excellent American site run by Kent O Smith Jr, featuring a wide range of antique and classic wooden powerboats. The site includes a listing of major wooden boatbuilders, a section on vintage marine engines etc, and a fine photo collection. Several of these boats will be familiar to UK enthusiasts (Chris Craft, so forth, Ed). and will be of great use to UK researchers

Web site at: www.cutwater.com Email: kosmith@cutwater.com

---
TradBoat © Charles Smith Publications
Last updated: 04 Jan 2017

---