.Trad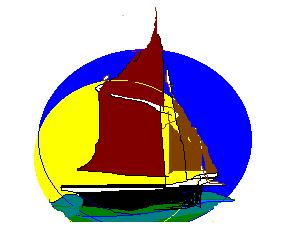 Boat
Motor Boats & Classic Engines.

---

Classic motor boats, early engines both inboard and outboard. Here you will find something useful on each topic (and an in depth survey of Fairey power cruisers) We will be happy to include your association, interest group or specialised collection. (No charge of course). There are also links to specialised UK sites E-mail us at tradboat2017@gmail.com
---

Index to to topics on our site The Classic Motor Boat Association of Great Britain
---
.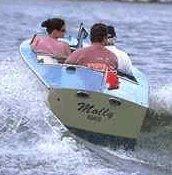 The Classic Motor Boat Association of Great Britain
Web: https://www.cmba-uk.com/

Membership of CMBA is open to everyone who loves old motor boats, and a wealth of technical knowledge is available through CMBA members - the Association already has over a two hundred and fifty. Activities include rallies, stands at Classic shows and a quarterly magazine

.
---
Seagull - 'Saving Old Seagulls'

Web: https://www.saving-old-seagulls.co.uk/

Email: john@saving-old-seagiulls.co.uk

Dedicated to enthusiasts for Seagull outboard motors, this excellent site includes and Identification Section, Forum and Photographs of early motors and much else, together with a history of the Marston Company

---
Columbine Building, Columbine Road, East Cowes. IOW PO32 5EZ

Tel: 01983 244101 Web: http://www.classicboatmuseum.org/

A splendid group of sportsboats amongst them Lady Docker's Chris Craft Silver Arrow and some serious machinery including a rare Healey and early hydroplanes. Outboard motors included. (Museum also has a collection of sailing boats including Brabazon's extraordinary "windmill" Redwing" Ed.)


Note - the Museum is only a short walk from the Cowes Ferry terminal

---

.

Fairey Owners Club


Website: www.faireyownersclub.co.uk


This friendly club welcomes new members. Members own a variety of Fairey powerboats and other types too. The club was formed in 1986 and has some 280 members from all over Europe with hopefully some in the Maldives soon! FOC runs 2 - 3 rallies each year (see calendar below), usually in the Solent area. The list of classic fast cruisers built by Fairey Marine is set out in the table which follows. All were hot moulded wooden construction, baked in an autoclave, except those marked grp.

Hunt 18' (grp) - Only 12 were built after which the moulds were sold
Huntress 23' - 241 built (of which 88 hulls were supplied to Dell Quay as the basis for the Dell Quay Ranger). Many were sold by Fairey in "kit" form - hulls only or hulls with superstructure for fitting out by the owner. Introduced 1959 the last boat was completed on 22/10/1980.
Huntsman 28' - 119 built. Like the Huntress the Huntsman was based on Raymond Hunt's design later modified by Alan Burnard. The boats were introduced in 1960/61 and ceased production in '72/73
Huntsman 31' - 32 built initially
The first Huntsman 31 was delivered in April 1968 and the last in '71/72
Swordsman 33'/38'/42'
Our picture is of a Swordsman 33'
The Swordsman was introduced in 1964 and continued until 1974
Super Swordsman 33' - 60 built. The Superswordsman was based on the Swordsman and underwent considerable development. Our picture is of a Superswordsman type.
Spearfish (grp) Mk1 & Mk2 - 74 built
Introduced in August 1969
Spear (grp) (The military version of the Spearfish but built with a wheelhouse) - 64 built
Fantôme (note correct spelling, not Phantom) grp - 36 built
Introduced in 1973, No 6 went to the London Boat Show in 1974 where it won the "Boat of the Show" award for that year.
Amira 52' - 2 built to special order. Both boats now in Spain
---
The Riva Society of Great Britain

Web: www.rivagb.com
Riva Society of Great Britain is a club for enthusiasts of Classic Riva boats.
---
Links
---
ntique Outboard Club Inc
An American club with branches (chapters) all over the US. A very useful site with a models/years section and a gallery of antique outboard photographs. You might want to turn to this site if you are researching an American engine. The club also welcomes UK members.

Web site at: https://www.aomci.org/
---
The Slipper Launch Collection
Excellent UK slipper launch site, its fine collection of photographs and directory of individual boats.
Visit the site at at: www.slipperlaunch.com

---
TradBoat © Charles Smith Publications
Last updated: 09 Jan 2023

---