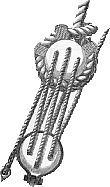 TradBoat Calendar A-Z
Classic Boat Festivals, Rallies & Races
---


We are currently updating for 2010 To add your Event free of charge, please email Tradboat at tradboat@btinternet.com
---
Visitors please note all dates should be checked before setting out.
---
Avon Classic Boat Festival : see River Avon
---
Barge Match Dates 2010.
Medway - 22th May
Blackwater Barge Match, 5th June
Passage Match, 12th June
Pin Mill Barge Match, 19th June
Thames Barge Match, 3rd July
Swale Match, 7th August
Southend, 28th August
Colne Match, 4th September

To Check dates and for more details and information about where barges can be viewed from shoreside go to : www.sailingbargeassociation.co.uk
---
Beale Park Thames Boat Show
Venue: Pangbourne-on-Thames
Dates: 4-6 June 2010
Web: www.bealepark.co.uk
This is a very pleasant out-door show with tented stands surrounding the lake. Exhibits include many craft built in traditional style in both original and modern materials, and there is plenty of opportunity to go afloat. (There is also plenty of free car parking. Ed.)

---
Beaulieu Boat Jumble
and Boat World
at Bucklers Hard, Beaulieu
Hants SO42 7Z
Tel: (for stand space) 01590 614614
Boat World is an event from trailable boats
which will be displayed in the Beaulieu Arena
More details: www.beaulieu.co.uk
Email: events@beaulieu.co.uk
Date: 25th April 2010


---
.
Brest International Festival of the Sea
Dates: Festival takes place every 4 years. Next July 2012
Details: Association BREST 2000
24 Quai de la Douane
29200 Brest
Tel: + 33 2 98 32 2000
Fax: +33 2 98 2004

The festival is open to traditional boats and ships of all sizes and types, and to classic yachts
---
BRIGAFF
Brightlingsea - Old gaffers at Brightlingsea
Dates:
East Coast Races and Parade of Sail.
Details of this and other East Coast Events at: www.eastcoastclassics.co.uk
---

British Classic Motor Boat Rally
Organised by Windermere Motor Boat Racing Club
Broad Leys, Ghyll Head,
Windermere
Cumbria LH23 3LJ

Tel: 015394 43284
On public view at the Windermere Steamboat Museum
See: www.steamboat.co.uk
Email: info@steamboat.co.uk
British and European Classic Motor Boats

---
.

Brixham Heritage Festival Rally & Race
for Sailing Trawlers & Gaff-Rig Vessels 2009

Date: tba
Contact: Mathew Maxted, Organiser
Email: team@trinitysailing.co.uk

Working boat and ex working boat classes
Sailing Trawlers. Race for the King George V Cup (given by the King in 1919 and first awarded in 1922) & Brixham Heritage Cup.
Working Boats.
Race for the Jefferson Punch Bowl & Carter Cup
Small Working Boats. Race for the Forty Ton Cup
Classic Yachts
Cruising & Open Yachts. (Gaff Rig) Race for the William & Sam Cup
This class is for gaff-rig yachts principally designed for cruising or recreational use.
Cruising & Open Yachts (Berm Rig) Race for the Brixham Heritage Salver
Wooden traditional yachts - generally over 30 years old and designed for cruising or recreational use.

Photo: Leader. Vigilant
---
Dartmouth Classic Weekend
Classic Channel Regatta 2009
Dartmouth - Paimpol - St Peter Port
Date:
Description: A seven-day regatta of several linked events: the Dartmouth Classics, including the Dartmouth Classic Weekend
---
East Coast Classics
Details: www.eastcoastclassics.co.uk/events.htm
---
This year the Classic will include a group of super yachts of the 1900s - up to 46m overall!
---
Fife Regatta
Date: tba
Venue: Largs
Web: www.fiferegatta.com
Racing on original courses for Fife designed boats, including passage races to Rhu and Rothsay.
---
Organised by the Museumshafen Kappeln , this meeting takes place each year on Ascension Day (Himmelfahrt). The regatta starts in Kappeln an der Schlei, a 20km long fjord in Northern Schleswig-Holstein on the Ostsee. The route takes participants to Sonderborg, a small Danish town on the border with Germany. All gaff rigged vessels may participate, sailing together as a single class.
Date: Contact: www.museumshafen-kappeln.de.vu
The Rum Regatta takes place in Flensburg which is only 50k from Kappeln. Most ships sailing in the Heringsregatta will sail to Flensburg to take part. This year (2004) the festival will begin in Flensburg on the 20th of May in celebration of 25 years of Museumshafen Flensburg
Dates: Contact: www.museumshafen.de
There are two organizations for traditional craft in Germany
Freunde des Gaffelrigs is concerned with former fishing boats and trading ships. Visit their home page at www.freunde-des-gaffelriggs.de
(Available in German and Danish)
Freundeskreis Klassische Yachten is concerned with all classic boats and yachts built for leisure use. Additional information FKY and regatta dates in Germany will be found at www.fky.org/english/start.htm
(Available in English)

Additional information Contact: Klemens Wanke
Email: klemens.wanke@t-online.de
---
Date:

tba

Venue: Fowey Harbour Cornwall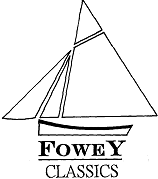 Description: The program highlight of the 2007 event in Fowey will be the launching of a replica of the late 19th century Gorran Haven Crabber - a local spritsail yawl rigged inshore fishing boat. This maritime heritage project has been funded through the generosity of the Fowey Classic entrants. Our 2007 programme gains an extra day thanks to the later timing of the Falmouth Classics. Scottish whisky distiller Old Pultney has bravely presented a trophy and some nice whisky for a new and original sailing event on Friday 3rd August

Contact: Roy Downes, The Mill House, Trethake,
Lanteglos by Fowey, Cornwall Post Code: PL23 1NL UK
Tel: + 44 (0)1726 870 627
Email: downes@trethake.freeserve.co.uk
---

La Nioulargue
Organisers: Yacht Club de St Tropez
Meeting for large classic yachts.

---
Maldon Town Regatta
Contact: www.eastcoastclassics.co.uk/events.htm

---
Model Boat Rally, Windermere
The Windermere Steamboat Museum
Rayrigg Road
Windermere
Cumbria LA23 1BN
Tel: 015394 45565 Fax: 015394 45769
Dates: tba
E-mail: steamboat@ecosse.net
Web: http://www.steamboat.co.uk

Several meeting for modellers throughout the year. Details on the Museum web site.
---
Moray Firth Flotilla
Date: tba
Venue: Moray Firth Coast, Wick, Lybster, Helmsdale,Cromarty, Invergordon, Buckie, Portsoy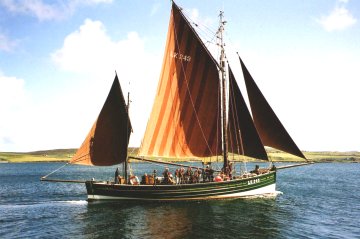 Contact: Sinclair Young
Address1: Dalry House, Culbokie. Dingwall, Ross-shire. IV7 8JH

Email: ssyoung@msn.com Website: www.flotilla2007.co.uk


---
Morbihan - La Semaine du Golfe du Morbihan
Dates:
Contact: Anne Morice
Tel: (+33) 29 76 22 005
Web: www.semainedugolfe.asso.fr
Maritime Festival inviting traditional and classic boats for a nautical and festive programme in the beautiful waters of the Golfe du Morbihan, South Brittany

---
McGruer Classic Boat Weekend
Venue: Gareloch, Scotland
Dates: to be advised
Contact: enquiries@rncyc.fsnet.co.uk
---
Paimpol Shanty Festival & Traditional Sailing Boats
Dates:
Web: www.brittanytourism.com

---

Plymouth Classic Boat Rally - See Sutton Harbour below
---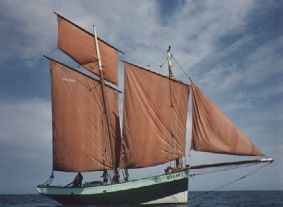 Quais des Artistes
Venue:
Binic, St Brieuc, and Plerin in St Brieucs's Bay
North Brittany
Contact: Jean-Luc Huet
E-mail: festival@le-grand-lejon.com

Traditional boats, older boats, wooden boats, music, theatre, cartoons, a true meeting of Arts and the Sea.
---

Raid Finland 2009
Dates: 2nd August 2009 for five days (Arrive on the 1st)
Venue: Hanko Archipelago in Southern Finalnd. Starting and returning to Bromarv.
Now in its sixth year this long distance adventure race on Finland's South Coast, is for traditional or classic craft between 4.5 and 7.5m, under sail and oar.
Web: www.raidfinland.com

---

.
Riva Meeting
Organisers: Club Riva, Sweden
(Members of the Riva Historical Society)
Contact: Per Wadstrom, President Riva Club, Sweden
---

R Avon Classic Boat Festival
Venue:

Evesham, Worcestershire
Two day classic and wooden boat rally with on-shore and water-based space for cruisers, dinghies, day boats, canoes, sail, paddle and power craft. Trade space, boat equipment and car boot sales areas. Social activities, competitions and fireworks display. Sorry, no narrowboats.
Contact: Barrie Baldelli
Address: 57 Burford Road, Evesham, Worcs WR11 3AG
Tel: 07880 840375 or 01386 41746
Email: bbaldelli@rya-online.net
---
Sail Caledonia 2010
Dates:.
Venue: Great Glen, Scotland
Contact: Martin Balcombe
Tel: +44 (0) 1397 772 167
Email: info@sailcaledonia.org
Web: www.sailcaledonia.org

Competitive festival for small boats under sail and oar, coast to coast by way of the spectacular scenery of the Great Glen.


---

Scottish Traditional Boat Festival
Contact for sailing matters:
Andy Wrate
Tel: 01651 872 889
Contact for administration
Bill Welsh
Scottish Traditional Boat Festival
The Old Mill Office
Burnside, Portsoy AB45 2QN
Tel and Fax: 01261 842951
E-mail: boatfest.portsoy@sixvillages.org.uk
Location: Portsoy, Banffshire, on the Murray Firth.
Racing and other events ashore and afloat.

---

Shipmate Classic Yacht Regatta
Bi-annual event with three days of racing and fun for classic yachts
(Bermudan and Gaff rigged)
Contact: Gosine Broerson
Address: Karveel 33-11, Lelystad
8231 BH Netherlands
Tel: +31 (0)320 247813
Email: seretariaat@dcyr.nl
Web: www.dcyr.nl

---
Southwold Old Gaffers Festival of the Sea

Southwold Pier will be the centre for the races and a maritime exhibition, with craft alongside. Southwold Harbour will accommodate as many craft as possible.
Details: www.eastcoastclassics.co.uk/events.htm
---
Sutton Harbour - Plymouth Classic Boat Rally -
Dates: tba
Contact: Andy Demaine
Tripcony House, St Germans Cornwall. PL12 5LS
Tel: (01503) 230292 Email: plymouthclassics@aol.com
Web site at: plymouthclassicboatrally.co.uk
Venue: Sutton Harbour , Plymouth

Description: The event will take place in the historic port of Sutton Harbour, Plymouth (close to the Mayflower steps). The event is open to all traditional, classic and reproduction boats (75 entries last year) The fee is £25-35 depending upon LOD and includes free receptions and entertainment over the weekend. There is racing for all clesses on Sunday and Monday. The rally is now a part of the Classic Channel Regatta


---
Swallows & Amazons
Open boats
Details: www.eastcoastclassics.co.uk/events.htm
---



Tiree Regattas
Venue: Scarinish, Tiree
An event for luggers, particularly the Tiree luggger, but all visitors welcome
---
Thames Sailing Barge Matches
Dates for 200p are shown at the top of this page and on our Sailing Barge pages
---

Thames Traditional Boat Rally 2009
Web: www.tradboatrally.com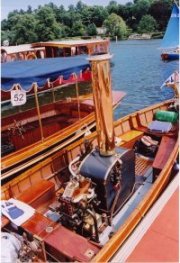 A country venue at which to see the best of Thames traditional boats including steam and electric launches, Thames traditional slipper launches, skiffs and punts. Dunkirk Little Ships join the parade, and there is a good deal of entertainment on the bank side including a fine jazz band.

Excellent parking and a picnic atmosphere. Advance Tickets available, either call (01932) 888415 or visit the web site.
Dates: at Fawley Meadows, Henley


---
Two Rivers Festival
(Blackwater, Stour and Orwell)
Dates: Previously August / September
contact: www.eastcoastclassics.co.uk/events.htm
---

Vintage Wooden Boat Association National Rally

Dates: VWBA run a series of events throughout the year
Dates on their web site
Web: www.vwba.org
Venue: Beccles Yacht Station


More details of the association see: The Vintage Wooden Boat Association on our Heritage pages

---
West Cornwall Maritime Festival

The Festival Office


Penwith District Council
St Clare, Penzance
Cornwall TR18 3QW
Tel: 01736 362341 Fax: 01736 364292
---
Windermere Model Boat Rally 2006
The Windermere Steamboat Museum
Rayrigg Road
Windermere
Cumbria LA23 1BN
Tel: 015394 45565 Fax: 015394 45769
Dates: tba
E-mail: info@steamboat.co.uk
Web: www.steamboat.co.uk

Meeting for modellers throughout the year

---
X

Windermere Steam Boat Association Rally 2009

Public Display
The Windermere Steamboat Museum
E-mail: info@steamboat.co.uk
Web: www.steamboat.co.uk
Rayrigg Road
Windermere
Cumbria LA23 1BN
Dates:

tba
Tel: 015394 45565 Fax: 015394 45769
---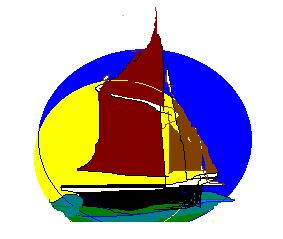 © Charles Smith Publications. Last updated: 27 January 2010
---