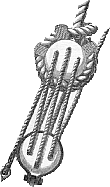 TradBoat
Maritime Heritage
Associations, Societies.
---
Associations and Societies which are deeply involved with our maritime heritage., Many of them breathe life into old vessels so that once again they can be seen around our coasts and on our rivers and canals. Do please add to them. Email to tradboat2017@gmail.com
---
Some topics have sections of their own:
Restored and Replica ships at: Maritime Museums
Naval & Military craft at: Naval & Military Craft
One Designs, Keelboats and Vintage Dinghy Classes at: Dinghies & Keelboats.
Cruiser Class Associations - including post war classes at: Cruiser Classes
---

Albion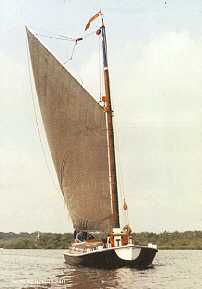 "Albion" The Norfolk Wherry Trust Contact: Hon. Sec. 108 Norwich Road, North Walsham, Norfolk
Membership Sec: Trevor Hipperson, Forsythe Wherry Boatyard,
Horsefen Road, Ludham, Norfolk NR29 5QG
Web site: www.wherryalbion.com
The Albion (built at Oulton Broad in 1898) is the last survivor of hundreds of trading wherrys that plied the Norfolk and Suffolk waterways. They were barges of a very special type and their origins go back to the seventeenth century, perhaps earlier. A few were still active in 1939. The trust was formed in 1949, bought the Albion, restored and re-rigged her. With the Trust she traded for about three years. She is very active but not trading now. Members of the Trust meet for day cruises and at social functions and Albion is also available for charter, for larger parties or corporate entertainment (with Skipper and crew of course).
Membership of the Trust costs £18.00 and includes a twice yearly Journal

(To find Albion gliding silently down on you in the evening mist, vast black sail drawing gently, is a never-to-be-forgotten experience. Ed)

---

The Association of Dunkirk Little Ships Contact: Margaret Cormack, Secretary, 35 Finians Close, Honey Hill Uxbridge Middx UB10 9NW
The Belfry Tregeare House, Tregeare Launceston Cornwall PL15 8RE Web: www.pilotcutter.com
The Association was set up in 1996 to promote the use, enjoyment and conservation of surviving pilot cutters. There were 17 at the last count! For details of the Association or hardcopies of their newsletter please get in touch with Rachael Hijazi
---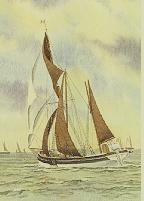 Cambria Trust
Contact:
Tony Ellis, Chairman
157 St Saviour's Road
Reading
RG1 6EY
Tel: 0118 958 9737
Cambria has returned to active duty She was of course the last of the Thames Barges to trade actively under sail, and many of us remember her skipper Bob Roberts.
Details are here: http://www.cambriatrust.org.uk/
---
Classic Yacht Association of New Zealand
Sec: Joyce Talbot
PO Box 69172
Glendene
Auckland
Nerw Zealand
Tel: +64 9 836 4747
Email: joycetalbot@xtra.co.nz

---
Coble and Keelboat Society

Contact:
Edgar Readman
20, The Green
Saltburn-by-the-Sea
Cleveland
TS12 1NF .

For me details go to: Cobles of the East Coast - A TradBoat Source Page
---

.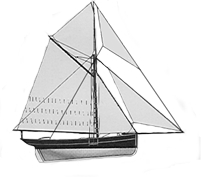 Colne Smack Preservation Society
Colne Smack Preservation Society was established in 1976 to encourage interest in the preservation and sailing of ex-working fishing craft indigenous to the East Coast. Their smack dock is part of the famous old Aldous yard in Brightlingsea, Essex where hundreds of smacks were built, and provides facilities for restoration and mooring. Visitors welcome. Membership is open to all who have an interest in old boats and members get a quarterly Journal, sail and race smacks and bawleys, enjoy the annual Sail and Picnic rafted up in the River Colne, (and can buy one of the smartest sweatshirts around! )

Details are here: http://www.colnesmack.co.uk/



---

Cornish Maritime Trust Contact: Gordon Coombs, Co Sec 47 Hanson Drive Fowey Cornwall PL23 1ET Tel: 01726 833224 Fax: 01726 833 006
The trust , formed from Friends in 1994, now owns and manages:


"Barnabus", a 40ft St Ives Mackerel Driver built in 1881 at St Ives and now based at Falmouth. "Barnabus" carries her original dipping lug and is in sail. She is one of the few survivors of the original fleet and it is thought that here might be others on the far side of the Atlantic ?
"Softwing", a Truro River Oyster Dredger built in 1900, engineless and qualifying as a Falmouth Working Boat. She is currently under restoration in Falmouth.

"Ellen", a 17ft Goran Haven Crabber built in 1882 - and known to be the last of her line! She is in sail and based in Fowey

The Trust is looking (longingly) at a a Royal Naval Steam Cutter - the last one again - an expensive project of course (January 1998)
---

DBA - The Barge Association Port Werburgh Vicarage Lane Hoo, Rochester Kent ME3 9TW General Enquiries: Tel: 07000 227437
Fax: 01932 765734 Membership Secretary: Andy Soper Tel: (01753) 852753
Email: info@barges.org
Web site:www.barges.org

Membership currently around 850. Subscription £25.00 by cheque (or £20.00 by standing order). £35.00 family membership (£30.00 by standing order) (but not Dutch barges only, there are many different types of barge on UK waters and all who own one, or are simply interested, are welcome.) Excellent regular magazine "The Blue Flag" covers all sorts of interests, cruising, legislation, technical and historical and now a section devoted to Dutch sailing barges
For the best introduction to buying a Dutch barges see our Books Pages
---

European Classic Yacht Union
Contact: Andrew McMeekin, GBR Repesentative, ECYU Calico Cottage Letcombe Regis Wantage Oxon OX12 9JN
Tel: 01235 764265
Fax: 01235 770986
The prime objective of the Union is to maintain and promote the European Yachting Heritage. One of its major roles is to act as a channel for the exchange of information between national classic yacht associations.
---
There are two organisations in Germany concerned with traditional and classic craft
Freunde des Gaffelrigs is concerned with former fishing boats and trading ships. Visit their home page at www.freunde-des-gaffelrigs.de
(Available in German and Danish)
Freundeskreis Klassische Yachten is concerned with all classic boats and yachts built for leisure use. Additional information about FKY, and regatta dates in Germany, will be found at www.fky.org/english/start.htm
(Available in English)
Information about their two major meetings - the Heringsregatta and the Rum Regatta will be found on our Calendar Page - click here
---

.
The Gaffers And Luggers Association

Gaffers And Luggers Association (known as GALA), is an Owners Association for anyone with an interest in boats built by Gaffers & Luggers, of Tregatreath Yacht Yard, Mylor Bridge, Cornwall. All who have an interest in the products of Gaffers & Luggers are invited to join; it matters not the size or type of boat in which you have an interest… from the 9ft rowing punt through to the 46ft St.Malo Pilot Cutter - all are equally welcome!
Boats also include:
16ft Clovelly Picarooner
18ft 6" Mevagissey Tosher
20ft Mevagissey Tosher
23ft Falmouth Working Boat
28ft Falmouth Working Boat
35ft Falmouth Quay Punt
GALA aims to generate communication and fellowship amongst all members, and we also provide a "Questions and Answers" service, on any aspect of members' boats and sailing techniques, via our excellent Newsletter and e-mail. We also hold our annual AGM and social gathering at a convivial harbour-side location, somewhere in Cornwall . Members can purchase GALA Pennants/Burgees, clothing, and various GALA publications.
---
Harrison Butler Association
For more details see: Cruiser Classes
---

Heritage Afloat Contact: Bernard Hales Membership Officer and Press Liaison 9 Strode Street, Egham Surrey TW20 9BT
Heritage Afloat is an organisation which gives national voice to all who are helping to preserve ships and other aspects of Britain's maritime past and waterways. Heritage Afloat aims to represent dozens of historic craft being preserved in Britain. These include nearly 50 large vessels, (over 200 feet / 60+metres, mainly static preservation), over a dozen working coastal steamships and the large number of sailing barges and traditional gaff rigged craft. Many preservation groups are corporate members but Heritage Afloat also welcomes individual membership either as an historic vessel owner (Personal) or supporter (Associate). Register of Expertise and regular Newsletter.
Web: www.heritageafloat.org.uk

---
Association Patrimoine du Léman

Our Association is concerned with the preservation and promotion of all aspects of the nautical heritage of Lake Geneva, notably:
We are actively involved in the conservation and restoration of the fleet of paddle-wheel steamships.
We have constructed a replica of the 1903 3-tonner 'Pheobus' which takes
part in local regattas and other events (Brest, Régates Royales de Cannes
etc )
We research and publish articles and maintain an archive of historical
information and artefacts.

Contact: Steve Crook
Email: crook@bluewin.ch
Web: www.patrimoine-leman.ch
Tel: 022 363 0049
Addresss: 22 Chemin de la Bossière, CH-1197 Prangins, Switzerland
---

Looe Maritime Archive
The rich history of Looe and surrounding district in digital format. Material on J Class yachts. Web: www.buttervilla.com/lma/


---
National Register for Historic Vessels Web: www.nhsc.org.uk
This is a resource which you should try for interesting historic vessels. The site has an excellent search facility and we recommend it for any vessel search. Ed)
---

Old Gaffers Association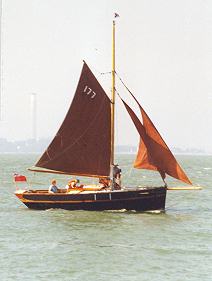 Formed in 1963 the OGA actively sets out to preserve interest in gaff rig and to encourage its development in modern times - the OGA is certainly not only interested in old boats, members own modern replicas and newly designed craft. Neither is ownership of a gaff rigged boat essential for membership of the Association, which is open to all who are interested in sailing, building, restoring, or simply admiring gaff rig and other traditionally rigged craft.
Membership is organised in twelve areas in the UK and there are branches in France and Western Australia - and has members in Europe, Scandinavia, Canada and the USA. The Association keeps in touch with its members through rallies and races, through its area newsletters and through its quarterly newsletter, the "Gaffers Log".
More details here: http://oga.org.uk/eastcoast
---

Sagitta (and butty Carina)
Sagitta is an historic working narrowboat now fully refurbished with her (unpowered) butty boat Carina. This Staffordshire pair will link up with town festival and waterways events throughout the region. Details:
British Waterways Project Officer, Norbury Junction Stafford ST20 0PN Tel: (01785) 284253
---

Sailing Smack Association
Contact:
Marion Dines
12 Downs Road
Maldon, Essex
Tel: (01621) 8550 7030 0872
Email: jim.dines@talk21.com

The SSA was formed in 1991 to "represent and protect the interests of owners and users of smacks - defined as ex-working sailing fishing boats" SSA is affiliated to the RYA and is a founder member of Heritage Afloat and maintains strong links with The Old Gaffers Association and others.

SSA compiles a register of surviving sailing smacks and bawleys throughout the country and abroad and runs a free advertisement section within their magazine especially for vessels in need of restoration and good homes!

SSA publishes its own newsletter/broadsheet and magazine quarterly which carries reports of festivals and races and an annual events list.. Membership costs £10.00 pa. (No, you don't have to own a smack to be a member, Ed.) The Association has its own SSA handicap system for East Coast Smack Races.

---


Slocum Spray Society Hon Sec: Andrew Bishop 120 High Street Cowes Isle of Wight PO31 7AX
Tel: T01983 291292
Commodore: David Sinnett-Jones, Fax 01545 57071
Maglona, 11 Albert St, Aberaeron, Dyfed SA46 0DQ

Plans are available through
Bruce Roberts International
PO Box 9045
Burnett Heads
Queensland
Australia 4670
Web: www.bruceroberts.com.au
Email: office@bruceroberts.com.au

---

A project has been launched to save this former Isle of Wight Ferry built by WM.Denny & Bros of Dumbarton

For an information pack please write to:

TSMV.Southsea Project

MV.Southsea Society

39 Ranelagh Road

Stamshaw, Portsmouth

Hampshire PO 2 8EZ

---


Stella Class Assoc

For more details see: Cruiser Classes


---

www.bargetrust.org
New members with an interest in Thames Barges are always welcome. The club owns two barges, Centaur, launched in 1895 and Pudge, built in 1922. The barges are sailed and kept shipshape by the members who have the opportunity to learn traditional boat building and sailing skills. Normally Centaur sails every weekend whereas Pudge is available to members for charter. Barges sail with qualified crew of skipper and mate, generally on the East coast, say Lowestoft - Deal. During the winter members get together for talks by visiting speakers, a photographic competition, to organise open days and to have a good chinwag. (There is a journal for historical research and a bi-monthly bulletin)


For model makers a number of plans sets are available - see our Model Makers pages.

See also: our barge pages at Thames Sailing Barges

---

One of the principal jobs of the Thames Vintage Boat Club is to record traditionally built craft on and around the River Thames. The club encourages members in restoration projects, and provides a meeting point for everyone who owns or is interested in these craft. The Club also runs the annual Thames Traditional Boat Rally at Henley - for details click here.

Contact: www.thamesvintageboatclub.com


---

Contact: Stephen Duke, Membership Secretary
Eastwood Marina, Riverside, Brundall
Norwich NR13 5PT Tel: 07770 628278
Web: www.vwba.org
Email: stephenduke@lineone.net
The Association is open to all types and ages of wooden boats from
dinghies to seagoing vessels, from canoes to canal boats. Around 870
boats are registered with the Association and once on the Register always
on the Register - it is an historical record of our boats. ( It is divided into Veteran (pre 1915), Vintage (pre 1940), Classic (over 25 years old) and Modern. Ed.) Many members are based around the Norfolk Broads where are two sections which hold
social events, both afloat and ashore. There is also a Fens section.
Each year the Association holds a National Rally, usually in the Broads
Associate membership is available for people who do not own a wooden boat
but are interested in the aims of the Association.

Our newsletter "The Log" is published four times a year, edited by Ann
Sanders and is concerned with all types of wooden boats. Ann is
delighted to hear from members and welcomes articles on all wooden boat
topics. E-mail her at sandersap@aol.com


---
Contact: Richard Lacy, Historic Working Boats Project Coordinator
West Midlands and Central Shires waterways
British Waterways, Albert House, Quay Place
92-93 Edward Street, Birmingham B1 2RA Tel: 0121 200 7421

Swift on the Birmingham Old Main Line
near Smethwick
Scorpio and Malus at Hatton on the Grand Union Canal
The Project is currently responsible for maintenance and operation of the following ex-working narrowboats and narrow tugs:
Atlas, Leo, Swift, Sagitta, Carina, Scorpio, Malus, Nansen, Birmingham as well as the Piling Rig and the BCN Joey.

You can become involved by Joining the Project as a Friend
- more details from Richard Lacy Email: richard.lacy@britishwaterways.co.uk
---
TradBoat © Charles Smith Publications
Last updated: 16 October, 2017
---