Trad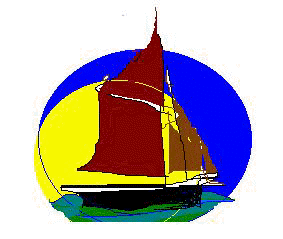 Boat for Model Makers
---
Modelling a Thames Sailing Barge

We are making a model of the Thames Barge "James Piper.
Click here for Part 1 Framing, and here for Part 2 "Planking the Hull"



Thames Sailing Barge Special Photo Collection

A collection of detail photographs for use by model makers. Click here You are welcome to download any of these for your own use, but please contact TradBoat for permission to use them in commercial publications. If you need them for your club magazine, you are very welcome to use them, but please send us a copy.




Restored and Replica Ships

Prototype restored and replica ships are shown at

Maritime Museums . and in the Maritime Heritage Section


Clyde Puffers

Click here for information about Clyde Puffers including an index to Puffers still afloat and a list of plans and kits.

Associations
Associations concerned with ship model making. Scroll down for details. We will be happy to include your Association provided that its members are interested in traditional boats or historic ship models including warship models. E-mail: tradboat@btinternet.com


---
Association of Model Barge Owners - AMBO
Model Thames Barge Sailing Championships - (MTBSC)

Turn to our special Thames Barge Modelling Source Page by clicking here
---


Ships in Bottles
Click here for a ships-in-bottles Source Page
---
The Fellowship of Model Shipwrights
Contact: Harry Cheng
Beddau
Mid-Glamorgan
S Wales CF38 2DE
Web: http://mr.sawblade.tripod.com/FMS

This organisation is non-territorial and open to those who are interested in all aspects of ship modelling and the preservation of ships The Fellowship has excellent links with maritime museums. It is a journal based society, has no club house and instead communicates with its members on a world wide basis (as far afield as California and New Zealand, Ed.) by way of the internet, a quarterly journal and intermediate news letters. The fellowship is an excellent source and has members of all standards from beginners to museum quality. Enquiries should be addressed to Harry Cheng. Membership in the UK costs £7.50. Overseas members should check with Mr Cheng for conversation rates from their own countries,.
---

Scale Sailing Association

An Association of like minded people who share an enthusiasm for the research and building of scale model sailing ships. Members build everything from warships to Thames Barges. Of course you don't need to be an expert to join - Scale Sail is always ready with constructive advice and perhaps the odd bit of research, maybe knowing where to get that plan you are after. There are members who may have tackled a similar project and if so we can you pair you up - a way of learning the short cuts at first hand.
There are many sailing meetings throughout the the sailing season. Subscription £6.50 per year (overseas members please add £1.00), three magazines a year and a series of how-to booklets now coming on line


---
The Society of Model Shipwrights
Contact:
Peter Rogers, Secretary
5 Lodge Crescent
Orpington
Kent BR6 0QER
Tel: 01689 827213


A society devoted to building model ships (a wide range of model ships) in strict scale, both power and sail, and both static as "Charles" above, and sailing, example, the Brig "Irene" by Peter Rogers The society has between 80 and 100 members many of them in the South East of England and attending regular monthly meetings but others as far afield as Australia and Japan. Beginners are always welcome, the subs are currently (August 98) about £10.00 for UK members, and a there is a regular newsletter.
---
---

Ship Plans
The National Maritime Museum, Greenwich has "the single largest collection of original drawings in the world", from the early 18th Century to date. The collection is in two parts:

The Admiralty Collections
Comprising The Sailing Navy 1700-1835
The Victorian navy 1835 - 1906
The Modern Navy 1906-1960's
The Merchant Collections
Comprising Shipbuilders in the collection
Owners
Designers and Marine Workers
and The "Artifical" Collection (Mostly traditional working craft)

To access the collection:
Photocopies are available by post. The collection is held at one of the NMM's outstations, and it is possible to visit the plans archive by appointment.
Contacts:
Tel: +44 (0)20 8855 1647
Fax: +44 (0)20 8317 0263
Email: PlansandPhotos@nmm.ac.uk
By post: (they will need details, ship's name, date of launch etc)
The Ship Plans Section, National Maritime Museum
Greenwich, London SE10 9NF


---
Thames Barges
Turn to our special Thames Barge Modelling Source Page by clicking here
---
TradBoat © Charles Smith Publications 03 Aug 2009
Last updated
03 Aug 2009
---